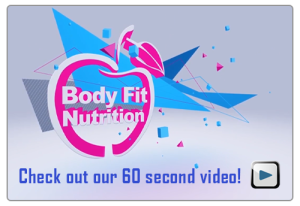 Body Fit Nutrition solves the nutritional challenges we all face through everyday life. Is your goal to lose weight, treat a medical condition or simply boost your physical performance and fitness levels, you'll discover how to meet and maintain your individual nutrition goals with realistic solutions designed for your particular lifestyle needs.
Our team of physicians and healthcare practitioners believe in determining the underlying cause of symptoms, and then developing individualized, holistic treatment plans. We provide a wide range of health and wellness services, including chiropractic medicine, nutritional counseling and functional medicine.
We offer advice for individuals and groups based on the client's needs and are dedicated to helping them reach their goals. Our goal is to inspire and motivate you to transform your health by using the power of food. We'll show you how to feed your body right, to wake-up each morning with a healthy spring in your step.