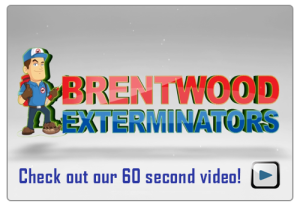 Brentwood Exterminators is an industry leader in Irvine California that caters to hi-end residential and commercial clients. Through hard work and continuous training of our team members, we are able to provide the best service available in Orange County.
Our commercial and residential technicians are experienced, well trained professionals and their job is to save you money, time and trouble.
We have quality control supervisors in the field, working with you; this ensures our high level of service.
We're committed to being the area's most professional pest control firm. Give us a call today; we're open 6 days a week to serve you.