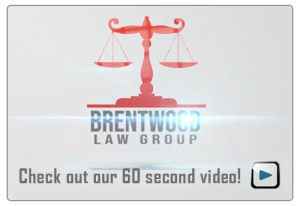 At Brentwood Law Group, our clients trust us because we're honest, and we know what we're doing. We offer a free initial consultation to ensure we're the right fit for you.
We service clients nationwide and you'll have an opportunity to meet with an attorney over the phone to discuss the details of your situation and learn how we can help you.
After the consultation, we'll help you take the next step; our attorneys specialize in everything you need to protect yourself, your family, and your business.
Give us a call today to schedule your free no-obligation appoint.